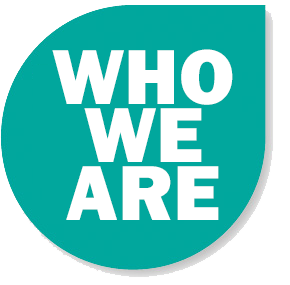 Wellspring Learning Community offers two main Libraries respectively:
PYP Library Located in Mathaf Campus
MYP/DP Library Located in the City Center Library.
School Library Mission Statement
Wellspring School Libraries strive to create a learning environment that enables all the school community members to become critical thinkers, effective users of information and Long Life Learners.
The School libraries, by providing high quality resources, support the curriculum and the individual's educational, emotional and recreational needs.
The mission is accomplished by:
Providing access to local, regional, national and global resources that expose learners to diverse ideas, experiences and opinions.
Supporting all students to be literate and to be able to effectively access, honestly use and critically evaluate information.
Supporting and enhancing the educational goals and the Curriculum set by the school.
Offering high quality and updated resources that contribute to the quality of teaching and student achievement.
Promoting the different library services to the whole school community and beyond.
Developing and sustaining the life -long habit and enjoyment of reading and learning with the support of the libraries ·
Offering opportunities for experiences in creating and using information for knowledge, understanding, imagination and enjoyment.
Organizing activities that encourage cultural and social awareness and sensitivity.
Collection Development Policy 
The Wellspring Learning Community Librarian assumes final responsibility for the selection of materials. Materials shall be chosen by the Librarian alone and in cooperation with faculty, staff, and students.
Criteria for Selection
Materials shall meet high standards of quality in:
Physical or electronic format, as appropriate
Treatment of subject
Accuracy and currency of information
Literary style
Materials shall be appropriate for the subject area and for the age, emotional development, ability level, learning styles, and social development of Wellspring Learning Community students.
Materials shall represent differing viewpoints of controversial issues so that users may be motivated to engage in critical analysis of such issues, to explore their own beliefs, attitudes, and behavior, and to make intelligent judgments in their everyday lives.
Selection Tools
The following professional resources are available to assist the Wellspring Learning Community in the selection process; however, selection is not limited to the use of these tools.
Reviewing Media.
Book awards.
Booklist
School Library Journal (UK)
CILIP Update
Voice of Youth Advocates
MultiCultural Review
Library policies and procedures
MYP/DP Library is open to all students, teachers, staff and parents.
Hours of Operation
The Library is available from 8:00 a.m. – 3:30 p.m. Wednesday until 2:30 p.m.
General Library Rules
Students using the library should work in a respectful way and follow the library rules.
Noise level should be minimal in the reading areas.
Food and beverages are not permitted in the Library.
Mobile phones should not be used in the library.
Materials consulted in the library should be left on the tables and not replaced on the shelves.
Library items and facilities should be treated with respect: Chairs should be arranged and documents shouldn't be vandalized.
Loan & Circulation Policy
Students, teachers, parents may borrow up to 3 items for a duration of two weeks.
Regular Loan items can be renewed one time.
Only student subject textbooks may be checked out for the entire school year.
All lost textbooks and library books carry replacement fines.