Service learning in PYP


Serving the Community
Taking Action is an essential element of the IB PYP programme and a counterbalance to academic studies. The PYP aims to develop caring young people who are aware that they are part of a wider community with responsibilities to each other and the environment. As a result of successful inquiry, students decide to take action within and outside the school community. They demonstrate  their learning in responsible action initiated by the student as a result of the learning process. We aim to encourage students to become active members of the global community who are motivated and able to make meaningful contributions in the world. 





After inquiring into SDG, Sustainable Development Goals, Grade 5 students collaborated with Miss Maya from Food Blessed to brainstorm how they can support the community.

Grade 4 students helped the KG2 students understand the practical application of forces. They developed a plan of a prototype of what they want them to understand, know, what ATL (Approaches to Learning) and LP (Learner Profile attributes) they want the KG2 students to develop.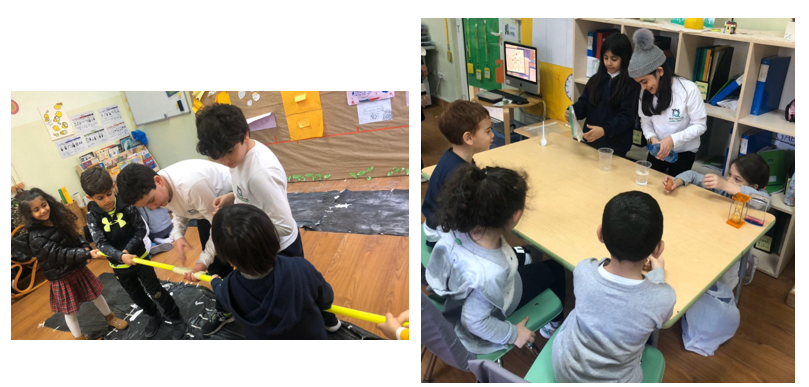 After inquiring into how "Living things make their homes in various places and in different ways," KG2 took action and decided to raise money for refugees. We organised a successful bake sale. The children worked hard to do this and we are proud of how they have shown empathy. Their main goal was to make sure that refugees have access to a safe and warm shelter. The profit was donated to UNHCR.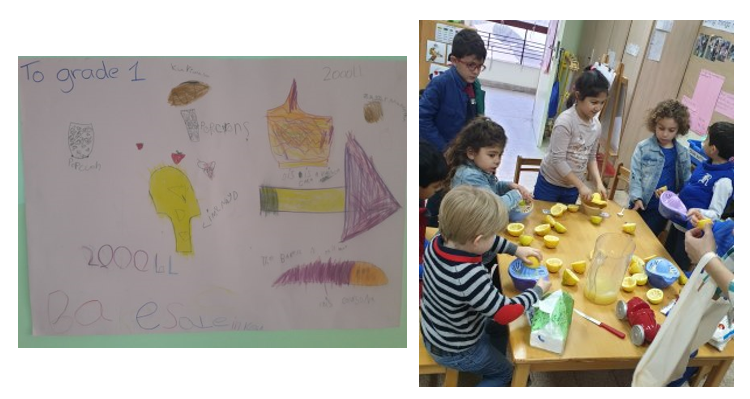 During our unit about homes, students were reading books and watching videos about different homes around the world. Some videos showed how some children don't have homes or how bedrooms are outdoor mattresses with no toys and decorations. This lead to a discussion about poverty and how some children had to leave their homes because of war. The students were very caring and showed empathy. They started suggesting ideas as to how to help make these children happy and help them out. Together we brainstormed ways.  
One mom visited our class previously and she explained to the children how the work she does at the "Tawasal" NGO with unfortunate children brings them so much happiness. She works on rehabilitating unfortunate children in various ways, such as using art therapy. Our current unit is "How we organize ourselves," under the trans-disciplinary theme "The journey of food is a process that involves many people." The Nursery children were curious about an important topic, which is food waste. To deepen their understanding the teachers invited a specialist who visited the classrooms and explained in detail about food and food waste. Our nursery children were asked the following question: "How can we avoid food waste?" One of the answers was, "We give them to poor people."
A part of our learning journey and IB programme at Wellspring is Community Service. The children initiated helping people in need by collecting food, clothes and toys. You are kindly asked to support our project by sending food such as dry food, old clothes and old toys in good condition.  Our nursery children will act and pack all the donations then load the trucks in order to distribute them to the poor people.