Service learning in MYP


Service Learning in MYP
IB learners strive to be caring members of the community who demonstrate a personal commitment to service and act to make a positive difference in the lives of others and the environment.
When connected to classroom learning, the experience of service offers opportunities to apply concepts, skills and knowledge. Students explore the community in its complexity, gain personal insight, develop existing and new skills and grow in confidence and responsibility as they become actors in the world beyond school.
Wellspring offers curriculum-based service learning in the MYP where students work together to take action on an issue affecting their community while making direct connections to the classroom. Service happens in many other ways at Wellspring, including service-focused experiences during Week Without Walls or student-led initiatives at school such as food and clothing drives.
For more information about Service Learning in MYP click here



Service Learning at Wellspring
Wellspring students are active in serving their community! Learn more about the MYP Service Learning projects during the 2019-2020 school year here.
If you are interested in serving the community, check out the ideas and organizations suggested by Wellspring Class of 2025 here.



Grade 10 Biology – Adopt a Cedar Tree – 2018
As part of the Ecology unit in Grade 10 Biology, students explore the interaction of animals and the environment. Students investigated and researched about Lebanese cedars and the need to protect this species, then conducted an awareness campaign at school to raise funds to adopt a cedar tree as part of their plan to support community partners. They visited the AUB Herbarium and National Museum and Al Shouf Cedar Nature Reserve to take their learning outside the classroom. At the Reserve, students were able to plant the tree they adopted and they shared this experience with their peers at the Science Fair.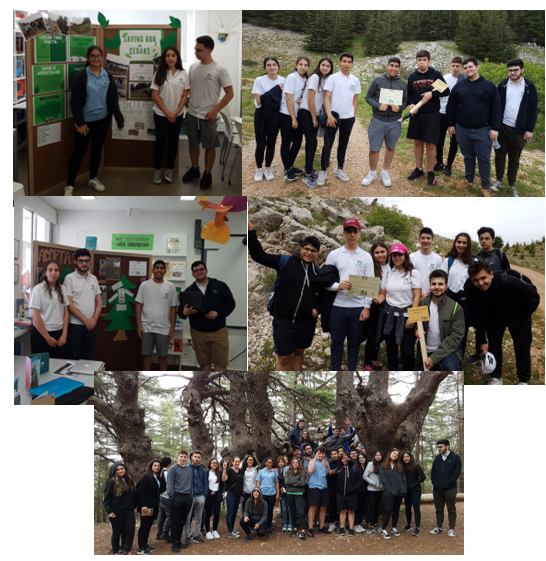 Grade 10 Visual Arts – Social Advocacy – 2020
As part of the Social Advocacy unit in Grade 10 Visual Arts, students designed posters to advocate for an issue of social injustice that they are passionate about. Even faced with the challenges of creating their art at home, they persevered and students are taking action by sharing their artwork with local NGOs to use as part of their advocacy work. Their art calls for social change in areas such as child abuse, over consumption, the gender pay gap, media misrepresentation, protecting Lebanon's national animal, the hyena, and stopping hunger.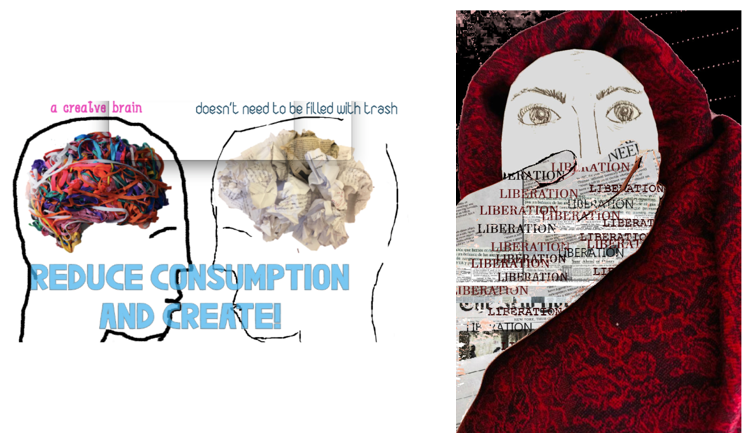 Grade 9 Biology – Together Against Hunger
As an extension of the Food and Digestion unit in Biology, Grade 9 students collaborated with the Lebanese Food Bank to understand the nutritional value of the boxes that the NGO donates to families in need across Lebanon. Then, the students took action to raise awareness about the issue of hunger in Lebanon and collected donated food items and money to support the efforts of the Lebanese Food Bank.


In 2020-2021, our students had to get creative! While working on this project during Virtual School, they attended an online presentation from LFB and then brainstormed ways to raise awareness. Students split into groups to create posters, videos and more about hunger in Lebanon, the work of the Lebanese Food Bank and nutritional tips related to the food items in LFB boxes. Two students also interviewed a beneficiary of the work of LFB to learn more about the current situation in Lebanon. Please see their work here and consider supporting the Lebanese Food Bank with a direct donation!

In 2019-2020, the students planned everything to launch their food drive just as school was closed due to COVID-19. Persevering in their action, the students instead created a video to encourage community members to donate to the Lebanese Food Bank. Wellspring staff collected funds and the video was shared with families and on social media – see it here!
In 2018, the students collected enough donations to make 47 food boxes, the equivalent of $940! These boxes were donated to different organizations that serve their local communities – The Bird's Nest Orphanage in Jbeil and Ministry of Social Affairs Ain El Remmeneh – as well as to individual families in need. In 2017, our students raised $330 and packed 16 packages according to set specifications from the Lebanese Food Bank. Students also shared their reflections and some of these were documented in a video form that was edited by one of our own students, Jamal Junior Sanaan. Special thanks to Eagle Films for their generous contributions and being partners with us in this awareness campaign. Check out the video here!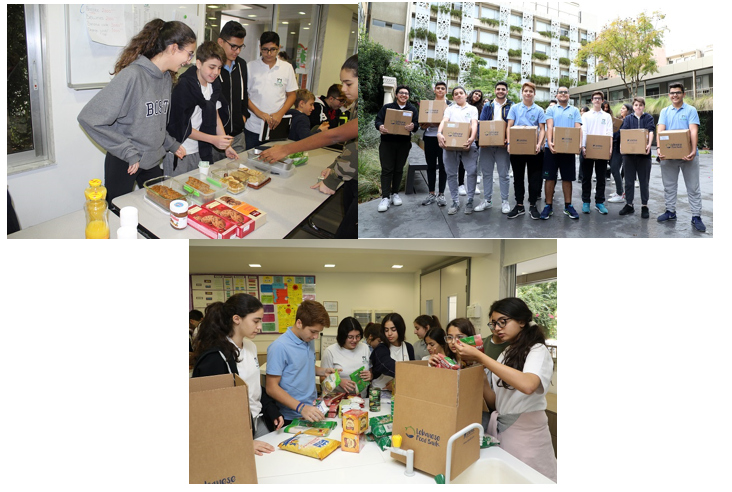 French Phase 5 – Gender Equality – 2020
As part of the En tous genres unit for Grade 9 and 10 in Phase 5 French, students show understanding of the consequences of gender equality and how people can show empathy in a given context through communication. In parallel with a number of activities exploring gender inequalities in class, students undertook an advocacy service project to raise awareness. They created posters and prepared speeches that they presented to students in other French phases. We hope that their work inspires changes in attitudes, knowledge and behaviour and we are proud of their ability to raise awareness so eloquently in French!
Watch Kynda Salam's awareness video here.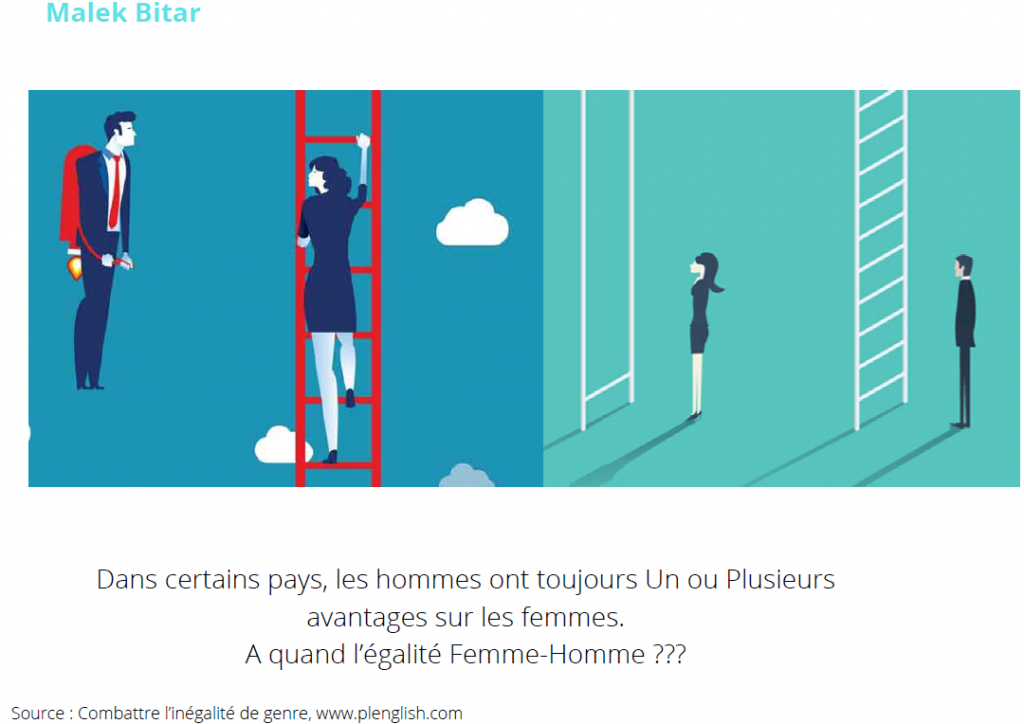 French Phase 3 – Support Lebanese Products – 2020
French Phase 3 students, as part of their Solidarity unit, have planned and prepared a service campaign to advocate for the Wellspring community to buy local, Lebanese products as a way to support the local economy and environment. They launched their campaign by announcing at Assembly, sharing videos with all homeroom classes and putting posters around school.
Watch their videos here and buy local!


Grade 9 Visual Arts – Just Graphics – 2020
As part of the Just Graphics unit in Grade 9 Visual Arts, students explored UN Sustainable Development Goal #8 (Decent Work and Economic Growth). They created a design to advocate for achieving this goal in the context of contemporary Lebanon. Students learned about SDG 8 and the different subcomponents of the goal and considered how to use art for advocacy as a method of Service as Action. They also researched elements and principles of art that can be applied to using art to raise awareness. Then students created designs with paper, then translated the ideas to linoleum prints to document what they understand about the SDG and how to visually portray it.
Check out their videos here to see the students' artwork and hear what they have to say about this important issue in Lebanon!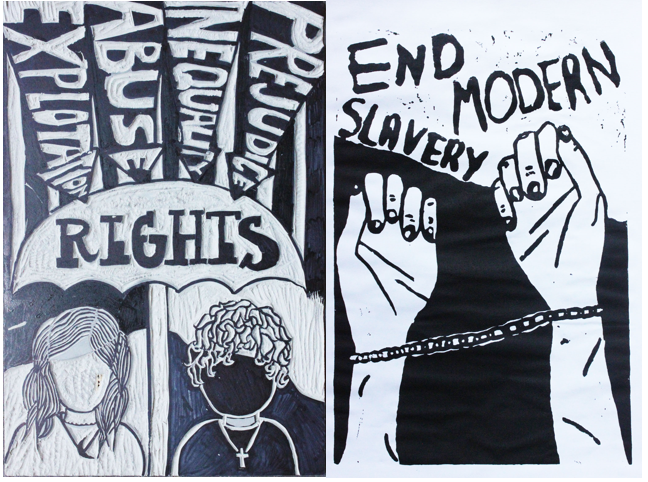 Grade 8 English – Autism Awareness – 2020
April 2 marks World Autism Awareness Day and Wellspring's Grade 8 students worked hard to prepare a virtual campaign to share resources and information about autism with the Wellspring community as a service project in their English class. After reading "Flowers for Algernon" in their Short Stories unit, the class learned together with the Learning Diversity and Counseling departments about autism. Students worked together in groups to create resources about autism – facts, tips on making friends, advocacy/support organizations and entertainment.
There is no better way to learn about autism than to hear from someone directly. Our very own Ahmed, Grade 8, recorded a video where he answers questions about autism from his own perspective and experience. Check out the video here to hear what he has to say!
Their campaign was shared in all classes at CCC on April 2, and their resources were shared with all families and our Mathaf campus. Our Grade 6 students shared what they learned from the campaign here.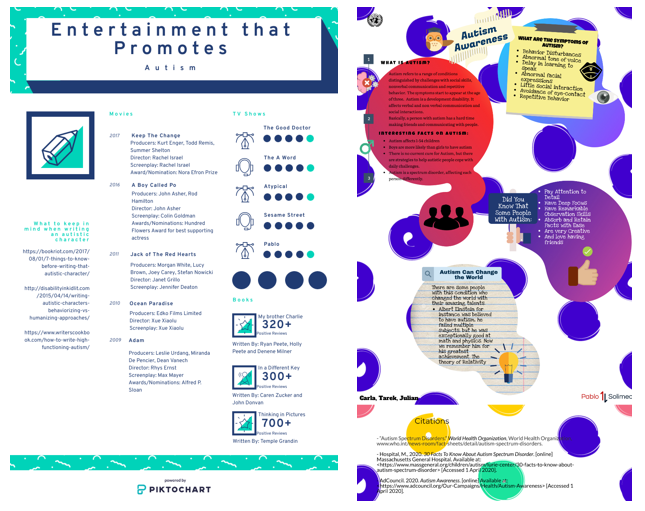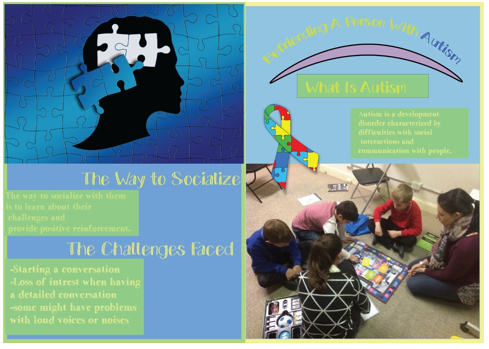 Grade 8 English – A Glimpse into the Past, Palestine Edition – 2019
As part of the Deconstructing Identity unit for Grade 8 English, students learned about the experiences and identities of refugees. After reading the book Tasting the Sky, students visited Social Support Society, an elderly center serving communities in Burj al Barajneh and Shatila, to hear and record the stories of elderly Palestinian refugees in Lebanon. They then created podcasts to share the recorded stories, along with historical context, in order to preserve the history of the community. The students were so moved by the experience of visiting with the elderly and hearing their stories that they wanted to see them again. Grade 8 hosted the elderly at Wellspring's campus for a joyful Iftar celebration where they were able to share their podcasts and what they learned while spending time with their new friends. The Grade 8 students helped to organize the Iftar, taking responsibility for fundraising, decorating, serving the food and cleaning up. It was a highlight of the year for all involved!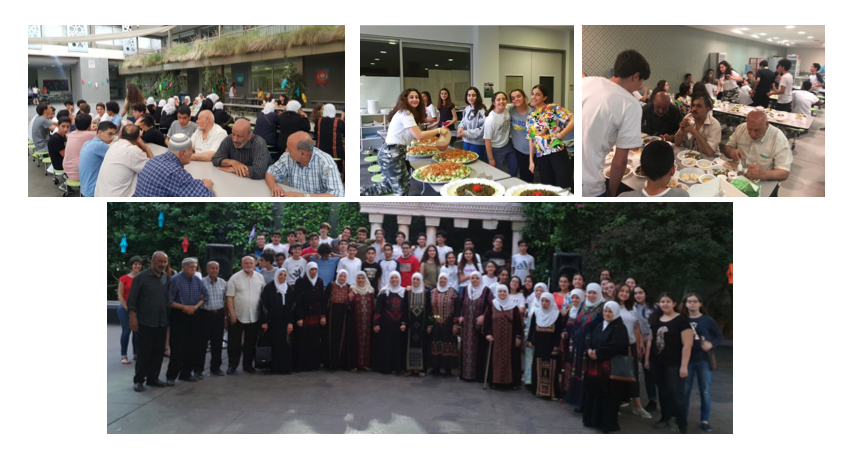 Grade 7 Math – Reforestation for a Carbon Free Journey – 2018
Our Grade 7 Wellspringers engaged in a reforestation activity as part of their Math service project. They researched CO2 emissions of cars and did calculations to estimate the number of trees needed to compensate for the pollution caused by different cars. After meeting with Advanced Car Rental of Lebanon, they shared the results of their calculations for how many trees Advanced should plant in order to make up for the CO2 emissions released by their fleet of rental cars each year. In order to take action, Grade 7 joined Advanced Car Rental and Lebanon Reforestation Initiative to plant 450 trees in Joub Jenine as part of their annual reforestation initiative.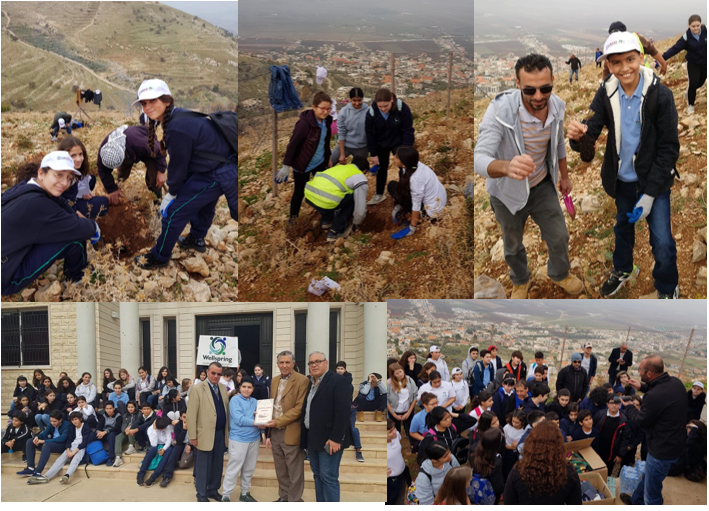 Grade 7 Music – Sound Healing – 2020
As part of the Sound in Communication unit, students created Sound Healing pieces as a way to combat bullying in their grade. The students took action to address an issue in the school, raising awareness as a form of advocacy. The music will be used by Wellspring's counseling department as a tool for working with students in the future. Thank you for your great work Grade 7!
Grade 7 Math – SDG Data – 2020
As part of the Probability and Statistics unit in Grade 7 Math, students explored the UN Sustainable Development Goals by using data on the human development index and other indicators to compare high and low income countries and learn how data can help inform action. They identified organizations working on their chosen SDG and created a basic action plan for supporting their work. Student reflection videos and action plans were collected into a single resource that all Wellspring students can access for inspiration on how to get involved in service in the community.
Check out their ideas here!


Grade 6 Digital Design – Advocating for Action – 2019
Inspired by the UN Sustainable Development Goals, Wellspring Grade 6 students researched issues affecting their communities and created advocacy presentations in the Enlightenment unit for Digital Design using Prezi. They shared their presentations with peers in Grades 6 and 7 to raise awareness about issues such as pollution, gender inequality, poverty and drug addiction. Thanks for teaching us about these important topics! Check out the results of their hard work below.
Illiteracy Presentation – Hassan Wehbe
Gender Equality Presentation – Lea Haj Sleiman
Homeless Animals in Lebanon Presentation – Yasmina Mourad
Dangers of the Internet Presentation – Sara Lynn Younes
Decent Work and Economic Growth Presentation – Noor Murad
Water Pollution Presentation – Miriam Hammoud
Animal Extinction Presentation – Marta Piquera Oliveira
Pollution Presentation – Leen Nasrallah