TedXYouth



TEDxYouth@WellspringLC is a half-day conference organized for and by youth at Wellspring Learning Community.
Last year, theTEDxYouth@WellspringLC team organized its second event in May 2016!



TEDxYouth@WellspringLC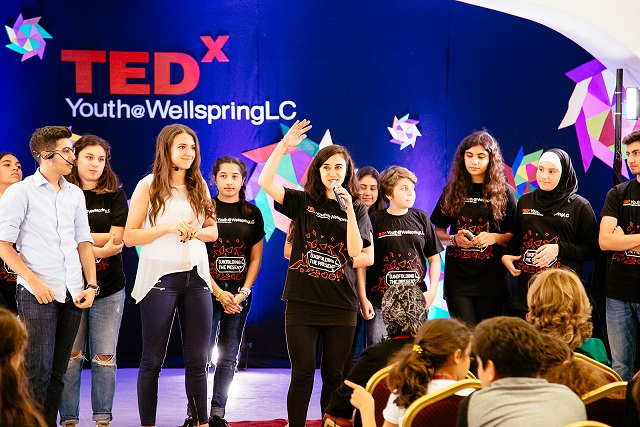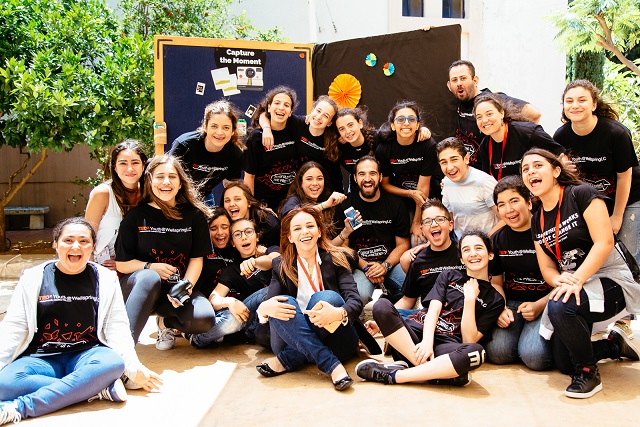 On Saturday, May 28, students, parents and faculty took the stage to share their ideas, stories and performances under the theme of 'Unfolding the Present'– marked by colorful origami shapes hung everywhere!

From funny to tearful, the talks ranged from stories of survival to mastering the Rubik's cube, exploring identity and purpose through reading and poetry, fatherhood, geology, the impact of gender roles on young girls, all the way into the imaginary world of a 10 year old. 





During the breaks, attendees, speakers and performers connected in the social space. Designed to build on the energy and excitement generated by the talks and perfomances, the social space engaged attendees in diverse hands-on activities from environmental, arts, crafts and making, poetry, technology and design:  paper making, virtual reality journeys, Robotics, Urbacraft kits to build structures, electronics and 3D printing with Kids Genius, and a spoken word poetry open mic stage.


Why TEDxYouth@WellspringLC?

TEDxYouth@WellspringLC will bring together educators, parents, young people and other members of the community to share exciting new ideas: your ideas! 
With all of these people gathered in one space, it's inevitable that connections will be made, ideas will take flight, and positive change will be brought to life. Every day, we seek to inspire our youth to go beyond what they've been told is possible, to explore the impossible and create the world they want to live in.  Our dream for TEDxYouth@Wellspring LC is to help make that happen through sharing and exploring new ideas. 
These are the words of our speakers and performers from our first event TEDxYouth@WellspringLC 2014:
"It was a life changing experience that included highs and lows. It taught me patience, perseverance and leadership skills." — Nour Ali Ahmad, grade 12 student
"The TEDx experience allowed me to develop my skills in public speaking through trainings with the help of the organizing team. On the day of the event, the audience's reactions and feedback were so rewarding." — Sabine Kai, Teacher and founder of Kids Genius
"TEDxYouth@WellspringLC allowed me to unlock the voice in my head and unleash the thoughts I'd kept concealed during a time of conflict and change." 
— Nouredin Khaddour, grade 7 student



About TED

TED is a nonprofit organization devoted to Ideas Worth Spreading. Started as a four-day conference in California 26 years ago, TED has grown to support world-changing ideas with multiple initiatives. At TED, the world's leading thinkers and doers are asked to give the talk of their lives in 18 minutes. Talks are then made available, free, at [www.ted.com]TED.com. TED speakers have included Bill Gates, Jane Goodall, Elizabeth Gilbert, Sir Richard Branson, Benoit Mandelbrot, Philippe Starck, Ngozi Okonjo-Iweala, Isabel Allende and former UK Prime Minister Gordon Brown. Two major TED events are held each year: TED and TEDGlobal. 


About the TED conference
About TEDx



About TEDx, x = independently organized event

In the spirit of ideas worth spreading, TEDx is a program of local, self-organized events that bring people together to share a TED-like experience. At a TEDx event, TEDTalk videos and live speakers combine to spark deep discussion and   connection in a group. These local, self-organized events are branded TEDx, where x = independently organized TED event. The TED Conference provides general guidance for theTEDx program, but individual TEDx events are self-organized (subject to certain rules and regulations).
Sara Sibai
TEDxYouth@WellspringLC Curator