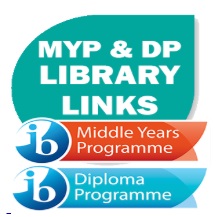 MYP and DP Library Links
References
General Resources and open access
Sciences
The Why Files was created at the University of Wisconsin-Madison. The Why Files web site provides scientific information to explain and expand on current news stories. Additional classroom activities are offered that can be used with an entire class. http://whyfiles.org/
Children's university of Manchester who has great collections of animated lessons covering seven science subjects for students  (Grade 3-6) PYP/MYP
http://www.childrensuniversity.manchester.ac.uk/interactives/science/
101 Science.com: Learn and research space and astronomy, Geology, Earth Science, science, chemistry, biology, physics, math, electronics, and much more.
101science.com is the Internet science PORTAL to more than 20,000 science sites.  http://101science.com/
ChemTutor.com: First course and tutorial in chemistry designed to work with any high school or college basic chemistry course. http://www.chemtutor.com/
National Science Foundation: The National Science Foundation (NSF) is an independent federal agency created by Congress in 1950 "to promote the progress of science; to advance the national health, prosperity, and welfare; to secure the national defense…" http://www.nsf.gov/about/
PubMed Central: A service of the U.S. National Institutes of Health's National Library of Medicine, PubMed Central provides access to full-text journal articles on biomedical and life sciences research, http://www.ncbi.nlm.nih.gov/pmc/
Periodic Table of Videos: includes a wide array of videos about the elements and other chemistry topics. http://www.periodicvideos.com/
New Scientist: New Scientist brings you videos and podcasts covering science, technology, space, the environment, and more. https://www.youtube.com/user/newscientistvideo/videos
National Science Digital Library: The United States National Science Digital Library (NSDL) is an open access online digital library and collaborative network of disciplinary and grade – level focused education providers, https://nsdl.oercommons.org/
Arts
Smarthistory: It is a free online alternative to expensive art History. Smarthistory features more than just images of notable works of art, videos lessons, and audio lessons about eras and themes in art History are what make SmartHistory a valuable resource. 

http://smarthistory.org/

Europeana Collections: Use Europeana Collections to discover thousands of cultural artworks, artefacts, books, videos and sounds from across museums and galleries in Europe. http://www.europeana.eu/portal/
 

Artcyclopedia

: The Artcyclopedia is an index of online museums and image archives, http://www.artcyclopedia.com/
Art Project: The Art project powered by Google features interior tours of seventeen world famous art museums. https://www.google.com/culturalinstitute/beta/
WikiArt is an ongoing project to create a free online repository of art images, from the classical to modern periods. www.wikiart.org
The World Digital Library hosts nearly 5,000 primary documents and images from collections around the world  https://www.wdl.org/en/#
Since 1938 the British Council has been collecting works of art, craft and design to promote abroad the achievements of the UK's best artists, craft practitioners and designers abroad.  http://visualarts.britishcouncil.org/collection/about
Design & media sharing
BING IMAGES: Search for images across the web. One of the great features of the Bing image search is that it also gives you information about which images can be re-used in your own work, or online. http://www.bing.com/images/explore?FORM=ILPSTR
Picmonkey: A free online tool for photo editing, basic graphic design, collage. Picmonkey Helps students create beautiful products for portfolios, flyers, websites, as well as other school projects. Appropriate for grades 5-12. https://www.picmonkey.com/
Piktochart : Billed as an easy-to-use infographic maker. Piktochart can also be used to create colorful presentations and posters. Its drag and drop interface makes it a tool appropriate for grades 3-12.  https://piktochart.com/
Powtoon: This site allows for the creation of web-based presentations that include animated videos and amazing content. Powtoon is ideal for those seeking a nice alternative to more traditional presentation tools.  https://www.powtoon.com/
Prezi: It allows you to create fantastic, brain-friendly presentations https://prezi.com/
Glogster: It allows to create digital  and motivating board presentations.  http://edu.glogster.com/?ref=com
NRICHproject aims to enrich the mathematical experiences for all learners, http://nrich.maths.org/frontpage
IXL helps students experience math and different subjects as well.  https://www.ixl.com/math/
Absurb Math: Interactive mathematical problem solving game series. https://www www.learningwave.com/abmath/
A plus Math: This simple website provides worksheets, games, and flashcards for students. < http://www.aplusmath.com/>
Individuals and Societies
Google Maps street View Tracks: Street View enables students to visually explore the world around them and beyond. Visit world landmarks, discover natural wonders, and step inside locations such as museums, arenas, restaurants and small businesses with 360-degree images on Google Maps. 

https://www.google.com/streetview/

Media History Digital Library: The Media History Digital Library is a collection of resources providing online access to the history of movies, broadcasting, and sound recording,

http://mediahistoryproject.org/

DK Find Out! A useful site for the students to find and explore. It Contains videos,quizzes, interesting facts of the day and more (Appropriate for Grade5  and Grade 6)
BBC : History: The BBC History section offers exhibitions, activities and other resources! 

http://www.bbc.co.uk/history

The History place: This website features exhibits, guide to historic American Areas…) 

http://ehistory.osu.edu/

 
about.com: Has an extensive list of related sites and offers special weekly highlights 

http://history1900s.about.com/

South African History Online: This is a comprehensive library of South African related history content that continues to grow http://www.sahistory.org.za/
Physical Health education
Ismara: The eye and storyteller of the Lebanese equestrian community 

http://isamra.com/

The official site of the National Basketball Association. Includes news, features, multimedia, player profiles, chat transcripts, schedules and statistics. 

http://www.nba.com/

 This website a hub for sporting news from NBC
There are also news reports, writer blogs, expert commentary, and of course, a fantasy sports section. 

http://www.nbcsports.com/
Language and Literature
Vocabulary 
Vocabulary.com helps you learn new words, play games that improve your vocabulary, and explore language https://www.vocabulary.com/
Grammar Quizes:
The mission of Grammar Quizzes is to provide English language learners with an online study site where they can practice points of English grammar  http://www.grammar-quizzes.com/index.html
Classics of English Literature essays by Barbara Daniels
http://www.classicsenglishliterature.com/
https://www.shakespeare.org.uk/education/schools/a-level/biographies/
TEDX https://www.ted.com/
Online newspapers and Magazines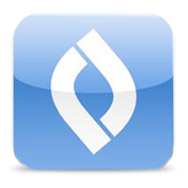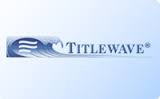 Titlewave
Titlewave is like amazon.com: a distributor of books and ebooks, but unlike amazon it is specifically targeted towards K-12 schools. Wellspring has an account with Titlewave whereby teachers can browse and create a wish list of resources which they think would be suitable being purchased for their department. Currently we are using this account to purchase ebooks only. Please see Ms. Cathy or Miss. Marie in the Library for the Titlewave username and password.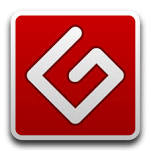 Project Gutenberg
Project Gutenberg (PG) is a volunteer effort to digitize and archive cultural works, to "encourage the creation and distribution of eBooks". It was founded in 1971 and is the world's oldest digital library. Project Gutenberg offers over 42,000 free ebooks: most of the items in its collection are the full texts of public domain books.