Athletics Program – Swimming



Announcing the launch of our newest athletic team – Swimming. As of Friday, October 14.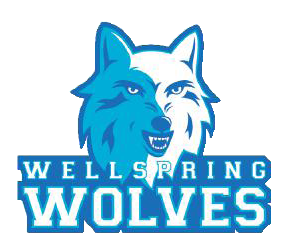 Dear Grade 5, MYP, and DP Parents,
Greetings from Wellspring Learning Community – Athletics Department!
We are glad to announce the launch of our newest athletic team – Swimming. As of Friday, October 14, our swimming sessions will be located at University St. Joseph every Friday from 4:30pm till 5:30 pm. Please find below the logistics and guidelines for the Swimming Program.

Location: University St. Joseph – Mathaf
Start Date: October 14
Session Duration: 4:30 pm till 5:30pm (1 hour)
Transportation:

The school will provide a bus to the university's pool
Parents must pick-up their children from the pool at 5:30pm (parents are also welcomed to watch the training session)

Important Information:
Each student must have prior Swimming experience to be eligible to join the team 
All students will be assessed by qualified coaches in order to join the Swimming team
Each student must have a swimming suit, swimming cap (for long hair – boys & girls), and a towel
The team will consist of 15 swimmers
Swimming sessions are scheduled once per week
The Swimming team will have meets with local schools
Cost: $135 per semester – Semester 1 (October – January) / Semester 2  (February – May)


Parents who are interested to enrol their children in the Wellspring's Swimming team, please sign the bus permission slip (link here) and send an email to Coach Ahmad Yamout at AhmadY@wellspring.edu.lb in order to confirm participation.
We always thank you for supporting our Wellspring Wolves Athletics Program!
Best regards,

Ahmad Yamout
Athletics Administrator
IBMYP Physical and Health Education Teacher